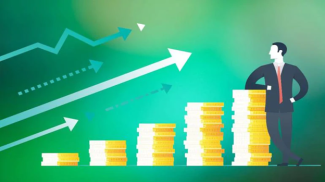 3 Things to Jumpstart your Investing
This is about the time when many New Year's Resolutions end.  Many people's resolutions fail simply because it stinks to do things as habit. So, try these:
1. Instead of "trying" to save 20% of your income, try to become an "investor!"  "Who you are" is more important that "what" you may do.  It is a simple word change but can mean all the difference.
2.  Try upping your savings rate by 1%.  10 years of doing that could mean over 10% more in your tank!
3.  There is a monster debate raging on whether to pay tax now or later.  Roth or Traditional.  Doing both might be the best course of action.  Clark Associates coined the term Tax Allocation.  I will tell you, anecdotally, that I have never had a client come in at age 65 and say, "Thank goodness we get to pay all the tax now!"